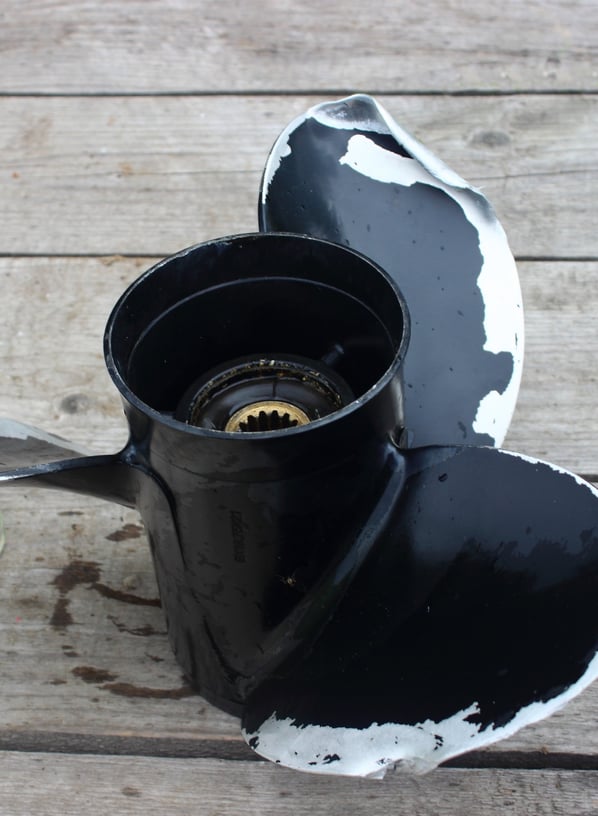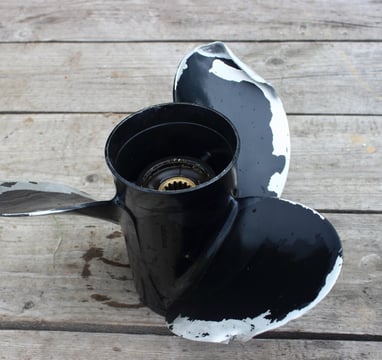 We repair outboard, inboard (up to 18" diameter), sterndrive and ski/tournament propellers in aluminum, stainless steel, bronze or nibral.
Quite often, your damaged propeller can actually be repaired and is a great option before buying a brand new expensive one.
If you suspect your propeller may be damaged and/or unbalanced, we recommend having your propeller serviced. Sometimes the damage on a propeller is very obvious, such as a bent or damaged blade. However, other times it may look fine but you may notice a vibration when your propeller is spinning.
A vibration may be an indicator that your propeller is not balanced. A damaged propeller will affect your boats performance adversely, can increase fuel consumption and can also harm your engine on prolonged use. The cost of a propeller repair is minor compared to the cost of engine repairs, so it's always best to be proactive when you suspect damage.
Every propeller we fix is put through a thorough process re-shaping, welding (if required), re-forming, re-balancing and re-finishing as close as possible to both technical factory specifications and original appearance. Please note: although we do our best, and your propeller will look great, it will not look like it came new out of a box.